Week 34 Attendee Approval/ Business Card OCR is Ready!
This Week Launched
Attendee Approval
After a registration received, our platform will capture waitlisted attendees and hold their registrations for review. Organizers can then selectively approve or reject waitlist attendees based on criteria like seniority, company size, or other attributes that impact potential value. The approval process will boost event impact and budget efficiency.


Lead Capture Support Business Card OCR
After this capability is turned on for your account, the WebApp will allow you to take photos of full business cards (front and back) and automatically extract the contact information. This will enable easy capture and input of leads when scanning business cards at events, trade shows, etc.
More details:
https://support.eventx.io/hc/en-us/articles/22171817552025-Business-card-OCR
Manual Email Support Custom Field Merge Tag
Include custom field merge tags in your manual event emails. This allows you to personalize and tailor emails to each of your attendees like never before.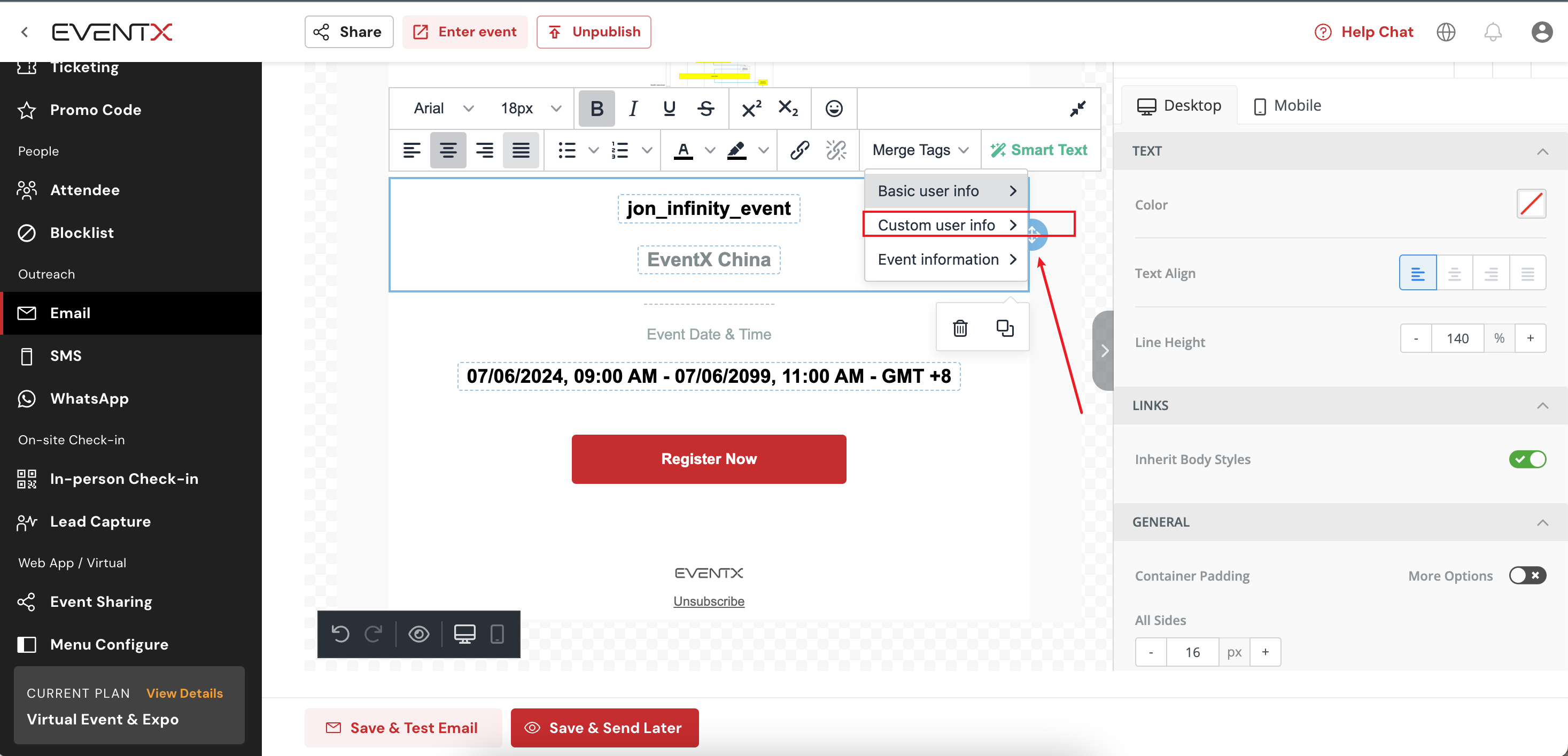 Simplified Registration Flow
With a refined interface and reduced steps, attendees can now complete their registration faster than ever before.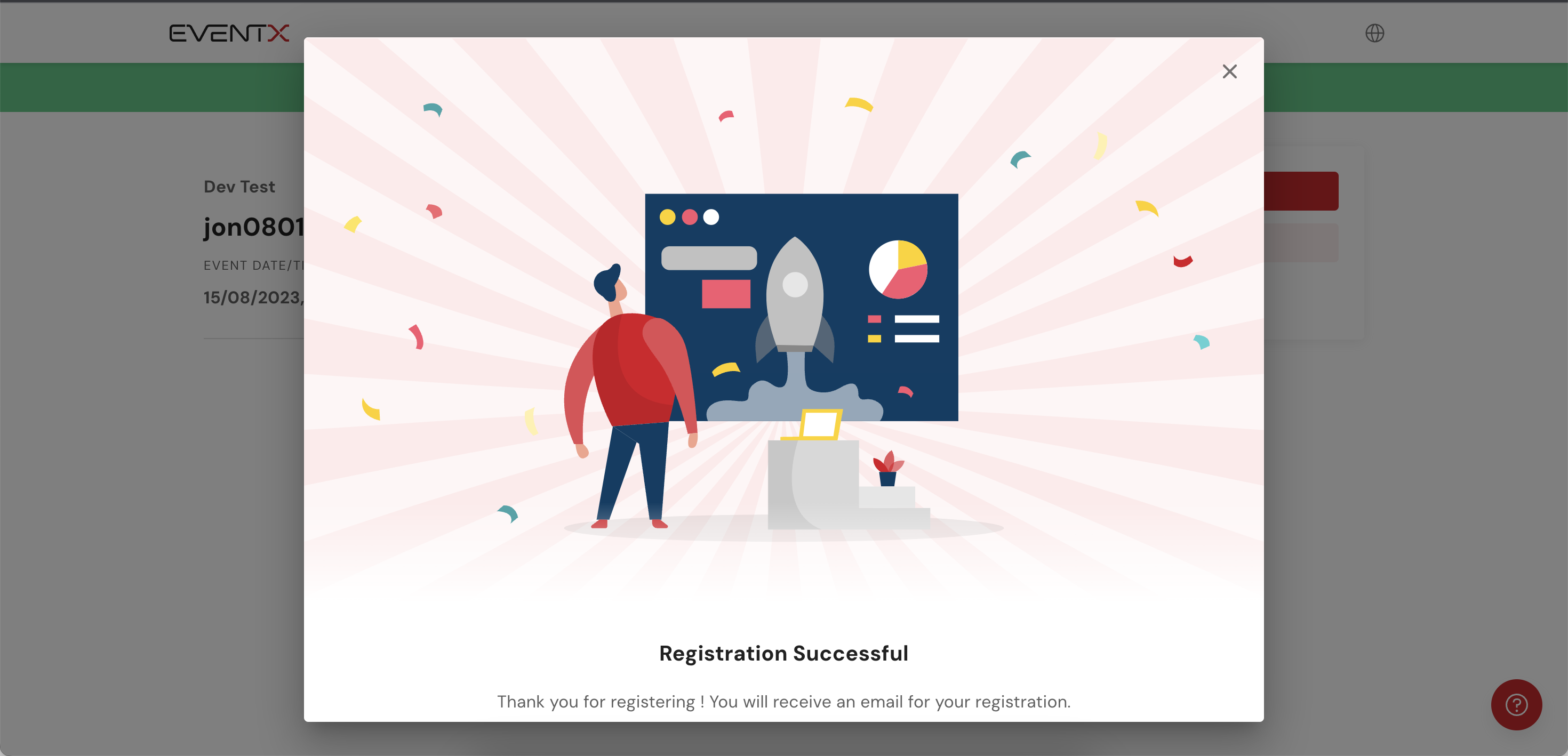 Attendee Bulk Update
With the new bulk update attendee tool, you can now modify multiple attendee records at once, rather than editing one at a time.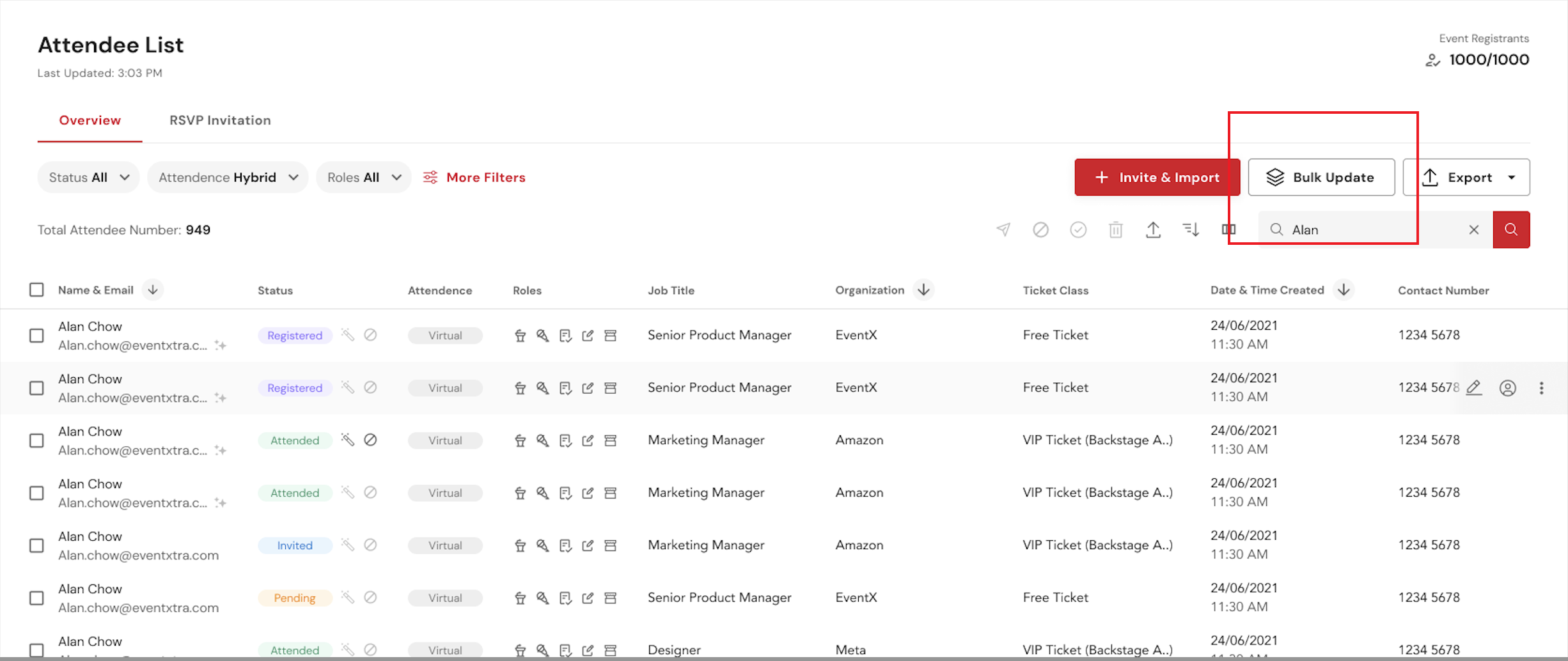 Generate magic link for public
Previously when attendees sign up via public registration forms or RSVP forms, there is no magic link automatically generated. Now magic link can apply to all registered attendees.
Next Week Launch
1. Support logical question for registration form
2. Lead Capture (add note function)