Week 33 Immersive Event Page Experience
This Week Launched
Immersive Event Page Experience
Hiding the sidebar will maximize the main event display for the best viewing experience. You'll be fully immersed in the lobby experience without sidebar distractions.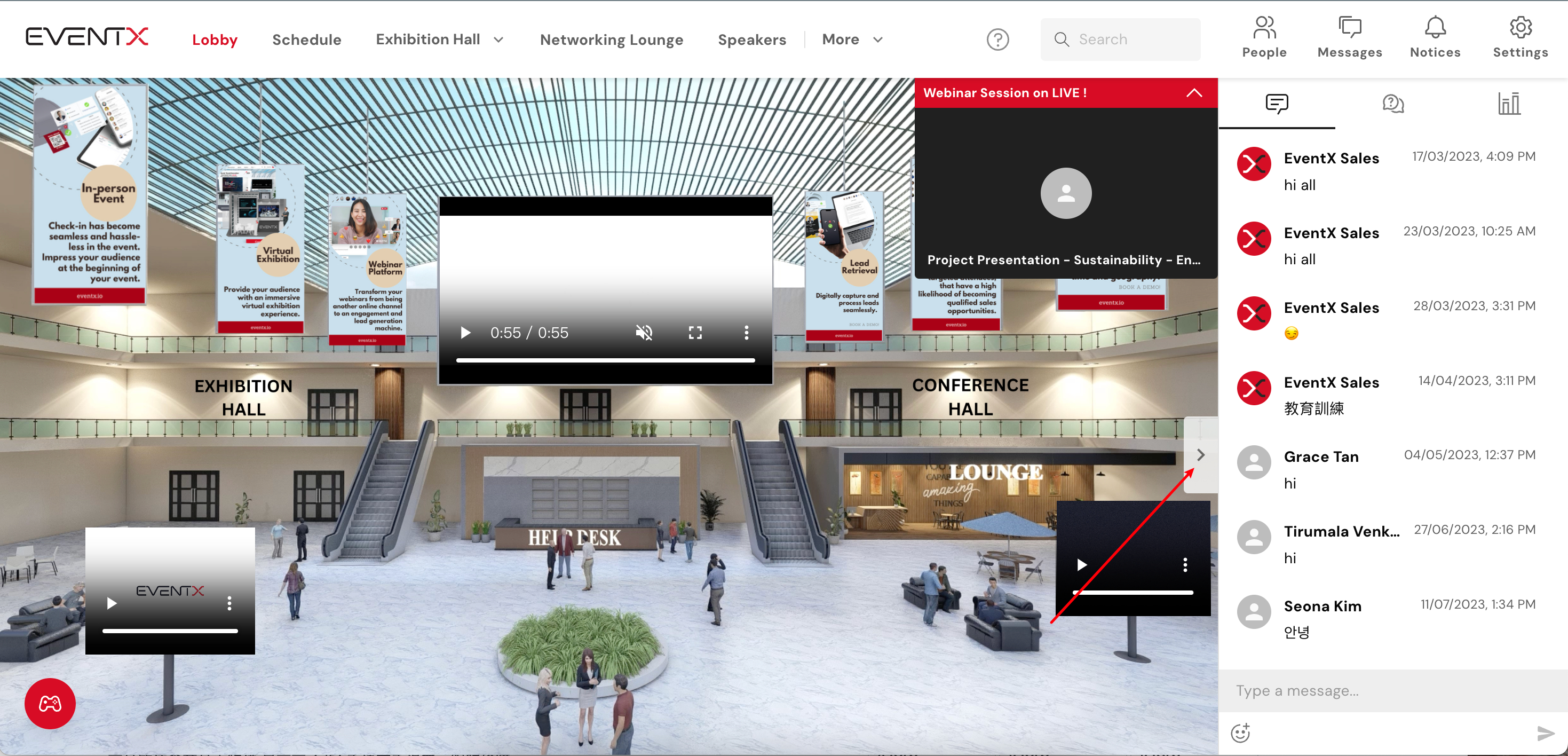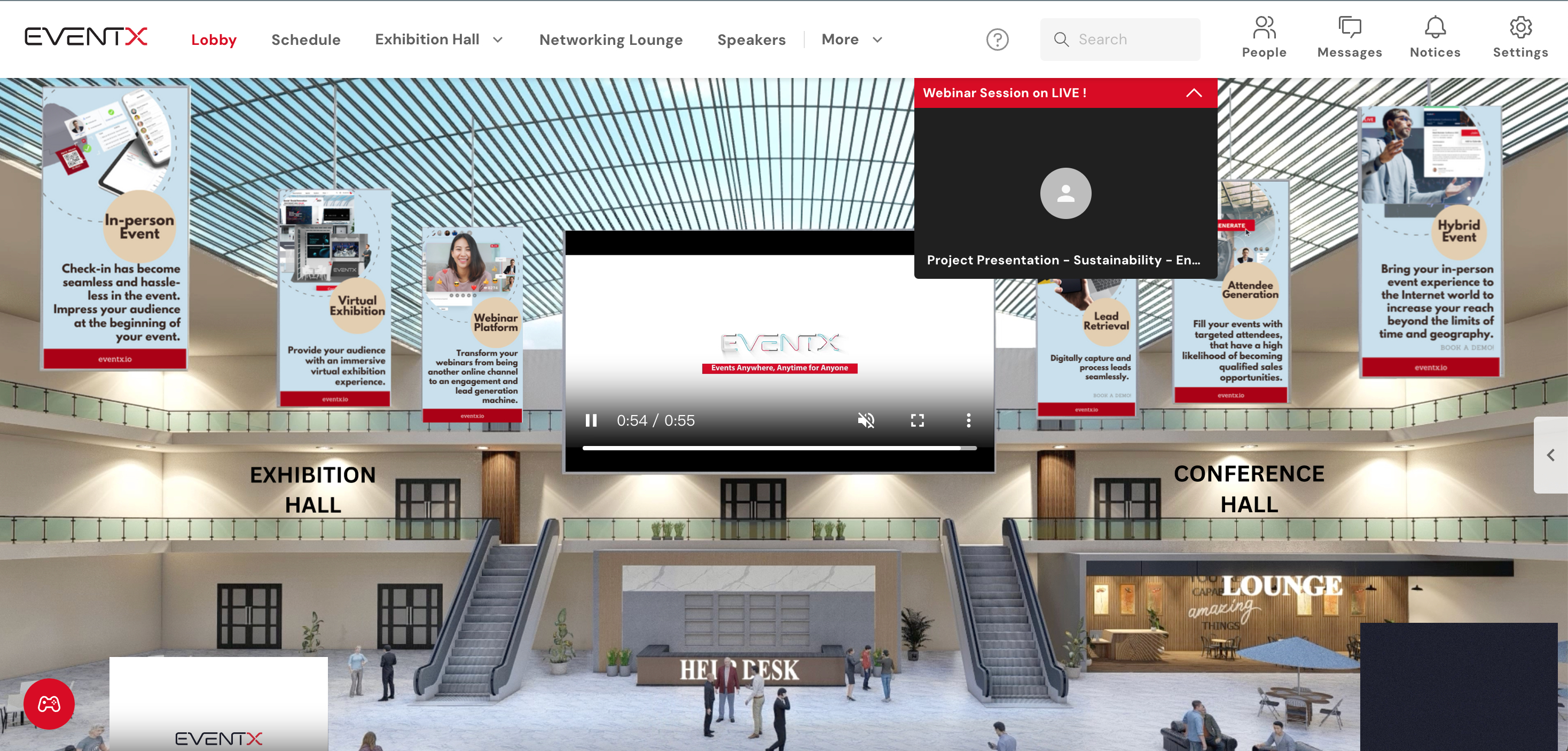 In-person Check-in Status Update
With this filter, you'll have full visibility into the attendance of in-person/ virtual/ hybrid attendees. Just another way we aim to provide actionable event analytics!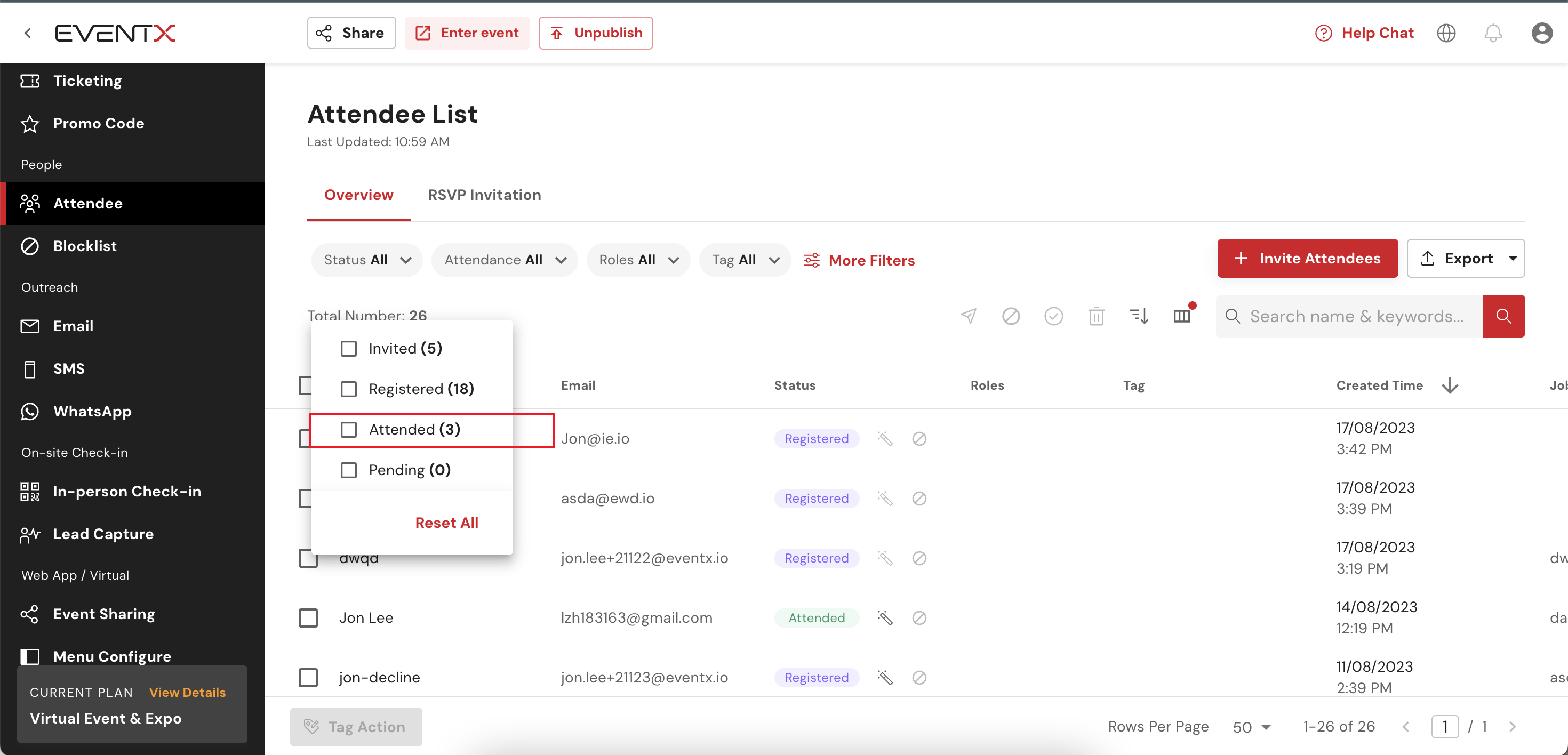 Additional Status Filtering in Email Dashboard
"Spam reported" and "unsubscribed" filtering let you monitor the email campaign performance and further optimise.
Next Week Product Roadmap
Manual Email Support Custom Field Merge Tag
Include custom field merge tags in your manual event emails. This allows you to personalize and tailor emails to each of your attendees like never before.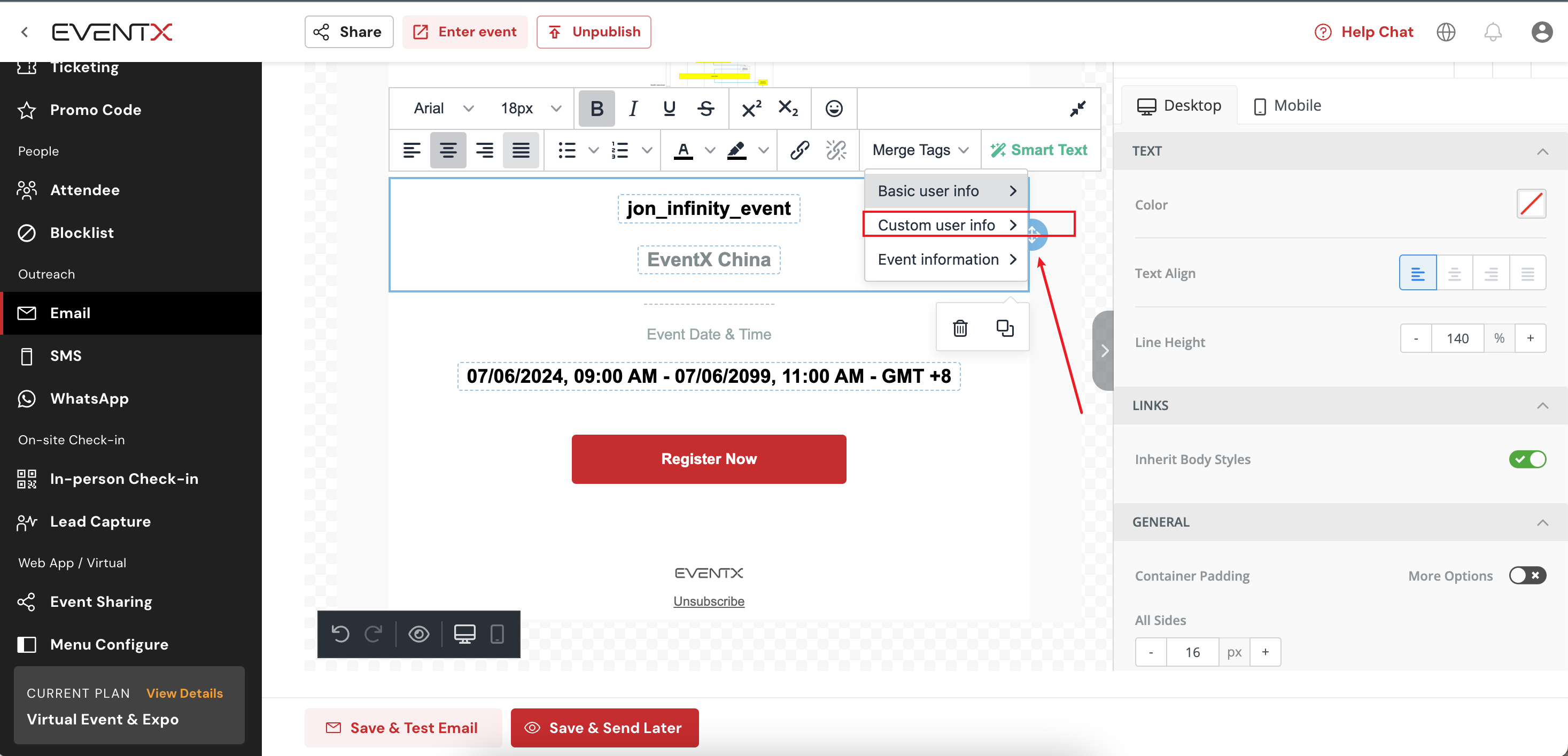 Simplified Registration Flow
With a refined interface and reduced steps, attendees can now complete their registration faster than ever before.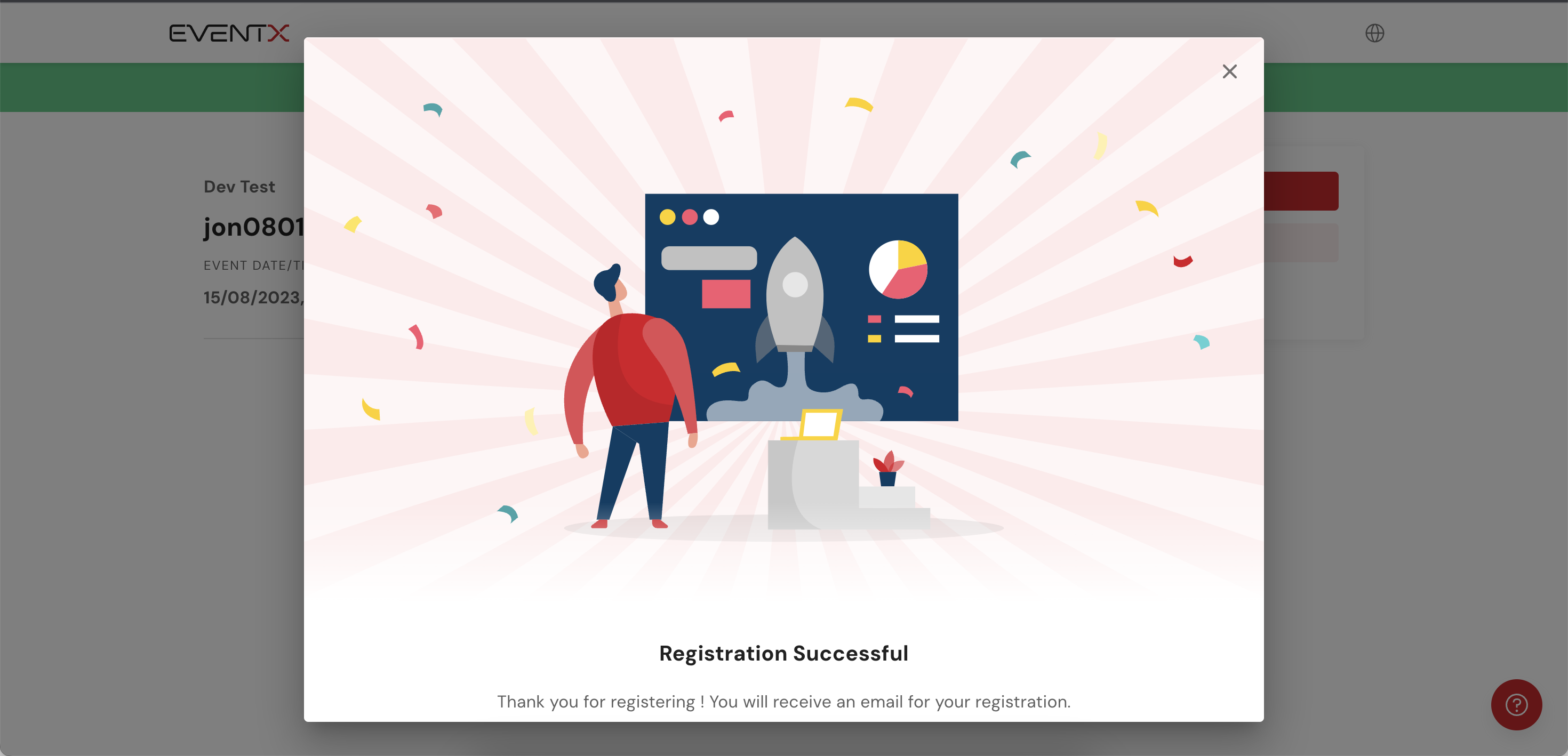 Attendee Bulk Update
With the new bulk update attendee tool, you can now modify multiple attendee records at once, rather than editing one at a time.