Week 32 Lead Capture to boost Event Revenue
Here is the new product release for the EventX product!
Seamless Lead Capture with Attendee QR Code Scanning
Lead Capture feature help organiser to qualify opportunity for more revenue and business opportunities.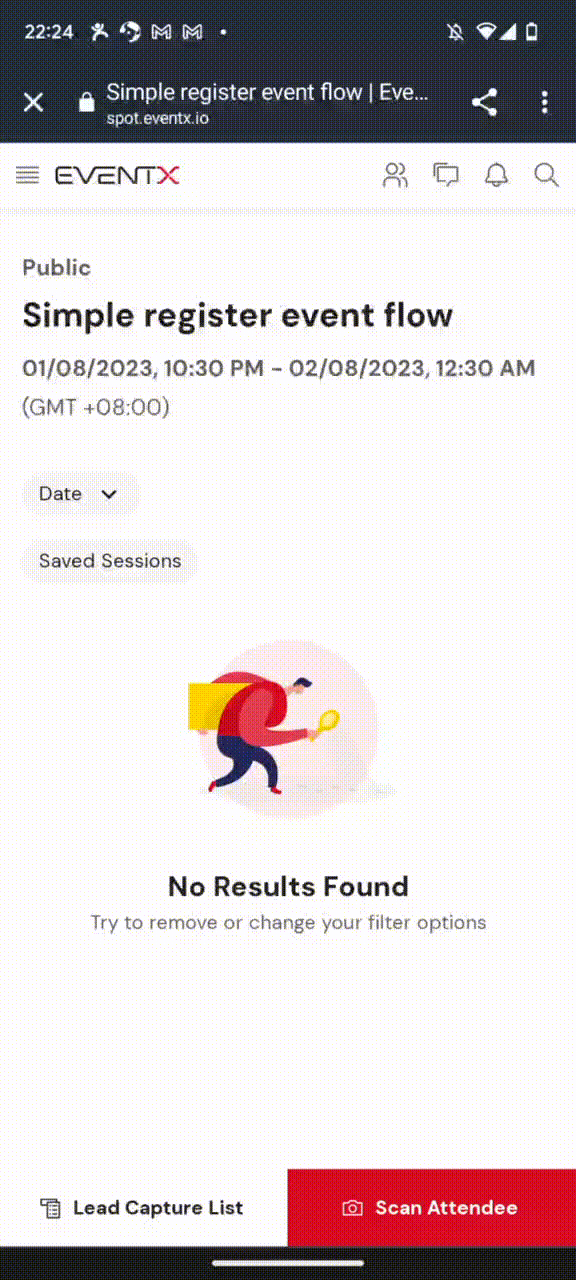 With the Lead Capture web app, exhibitors can now instantly capture attendee information right from their smartphones. Simply scan an attendee's unique QR code badge to automatically collect their information.
Badge Editor
Organisers can now create personalised shapes, add logos, include images and illustrations, and with specific colours and fonts - all in a beautiful, cohesive badge design. The simple drag-and-drop editor makes it easy to play around and create a polished, professional badge in just minutes.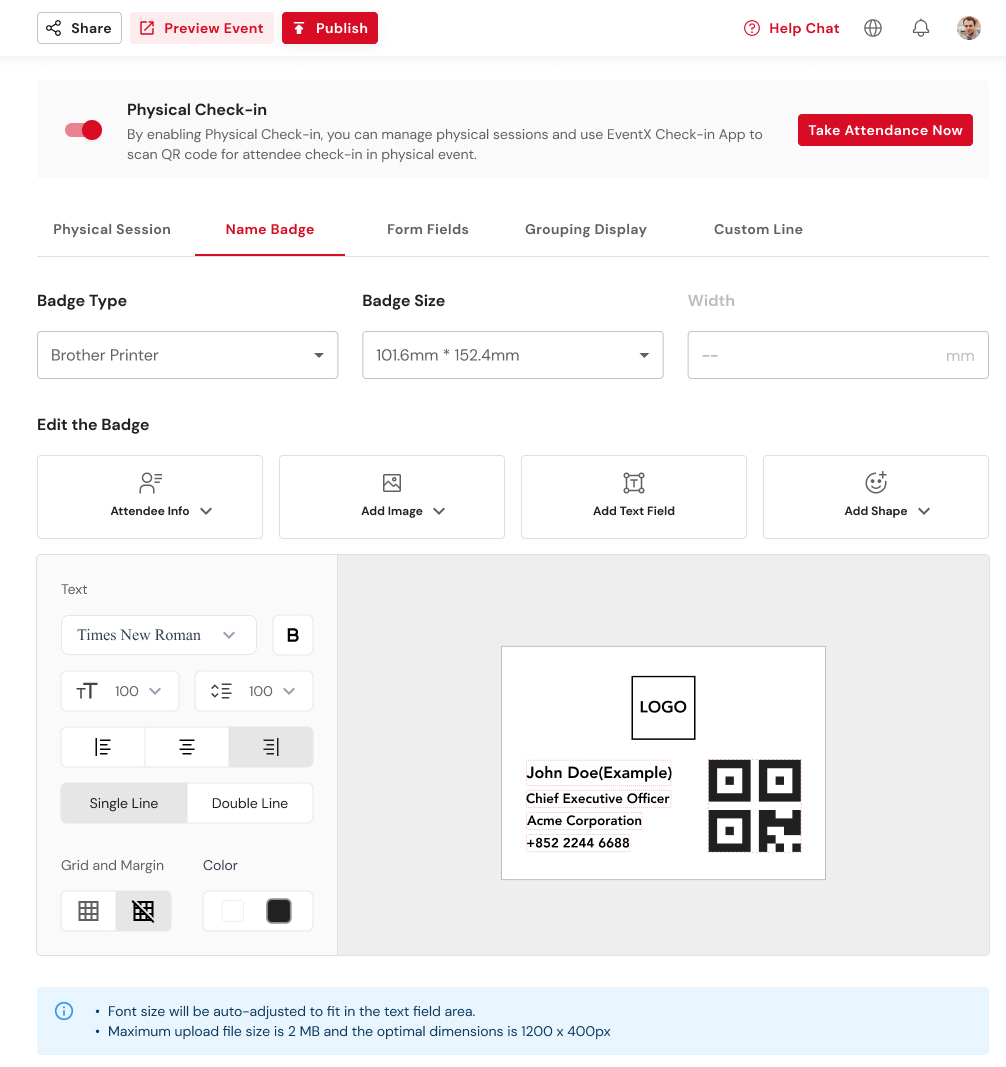 Supporting "Registered" Attendee Removal Function
We now not only support removing attendees under "Invited" status but also those in "Registered" status if there is a change needed. You can now easily manage your registrant data directly within the platform by exporting, editing, and re-importing the attendee lists.
Note: Attendees under "Attended" status with online or onsite check-in records cannot be removed.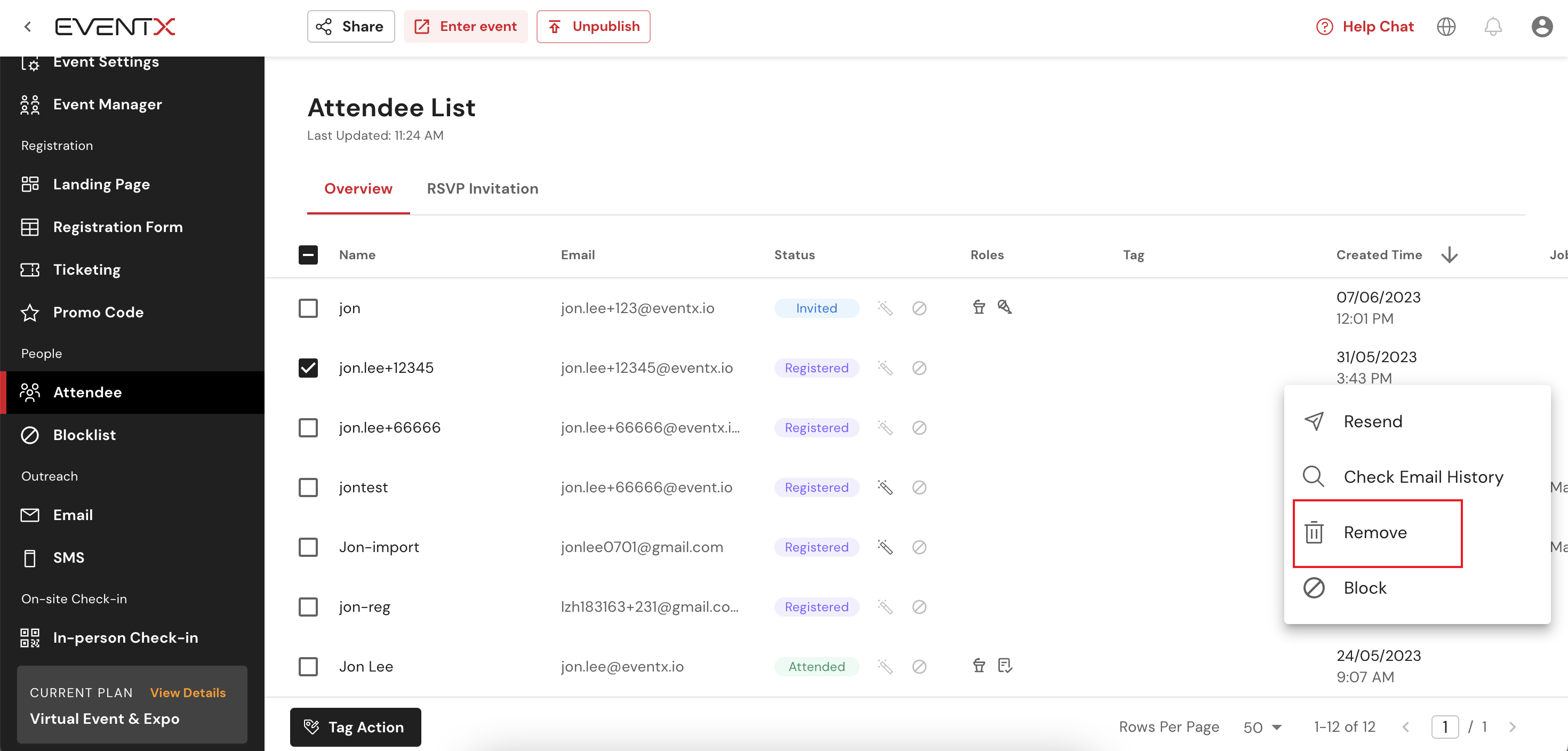 Exporting the filtered attendee list
Now you can segment and export targeted attendee lists on-demand right from the event dashboard. Simply filter attendees using tags, custom fields, check-in status, and any other data points. Then export just that filtered segment with one click.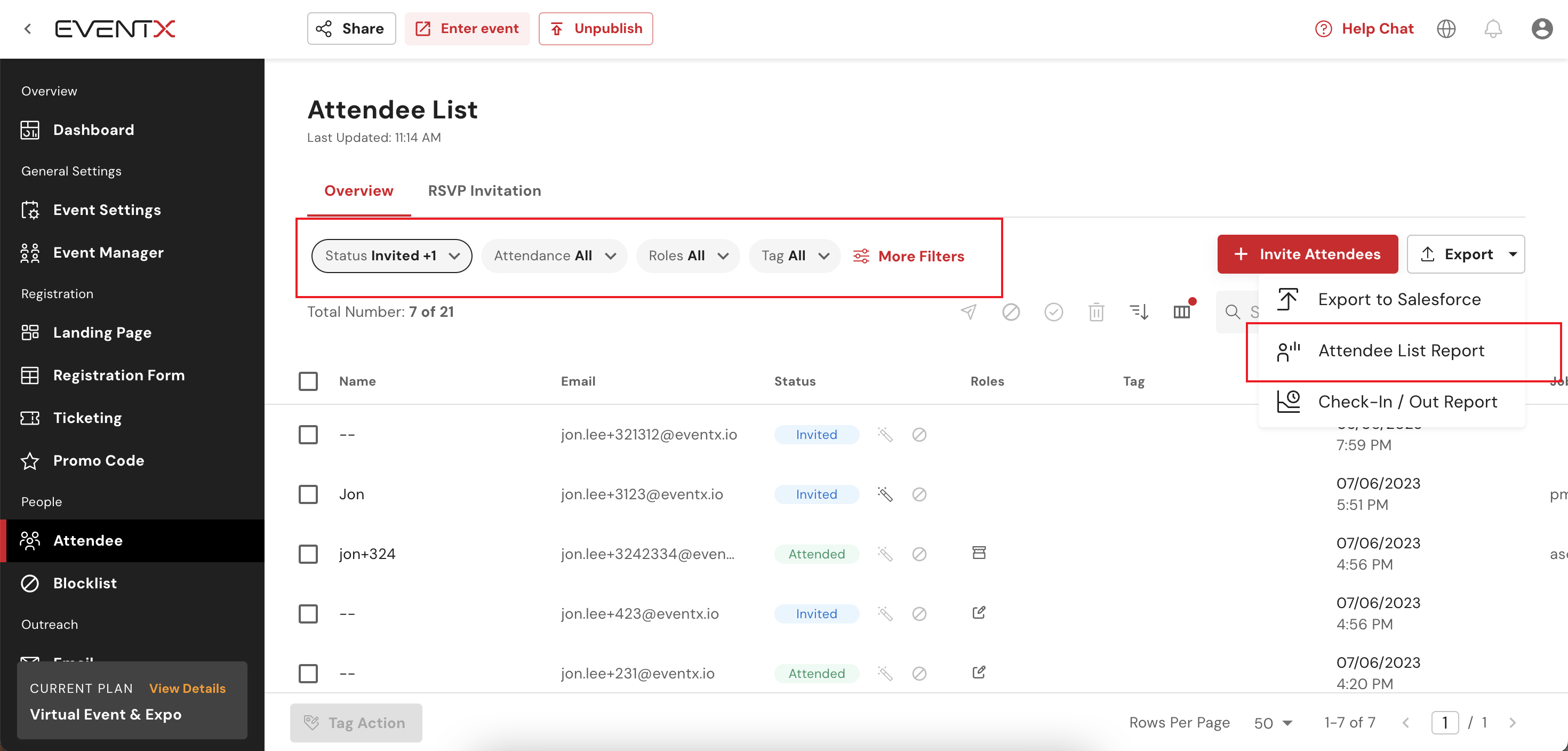 Microsoft Teams webinar integration
We're thrilled to announce Microsoft Teams integration for webinars! You can now seamlessly leverage Teams as a webinar tool from within our platform.