Week 29 - Attendee Filtering and Selection Enhancement ✉
Attendee Filtering and Selection Enhancement
We have revolutionised the way you manage and engage with your event attendees
. Today, we are introducing new filtering function - attendee list filter + attendee status.
With this latest EventX 2.0 update, we have taken your feedback into account and developed a solution that will greatly enhance your ability to target and communicate with specific groups of attendees. You are able to easily locate and filter attendees on the attendee page, and send them personalised emails that relevant to their interests and preferences.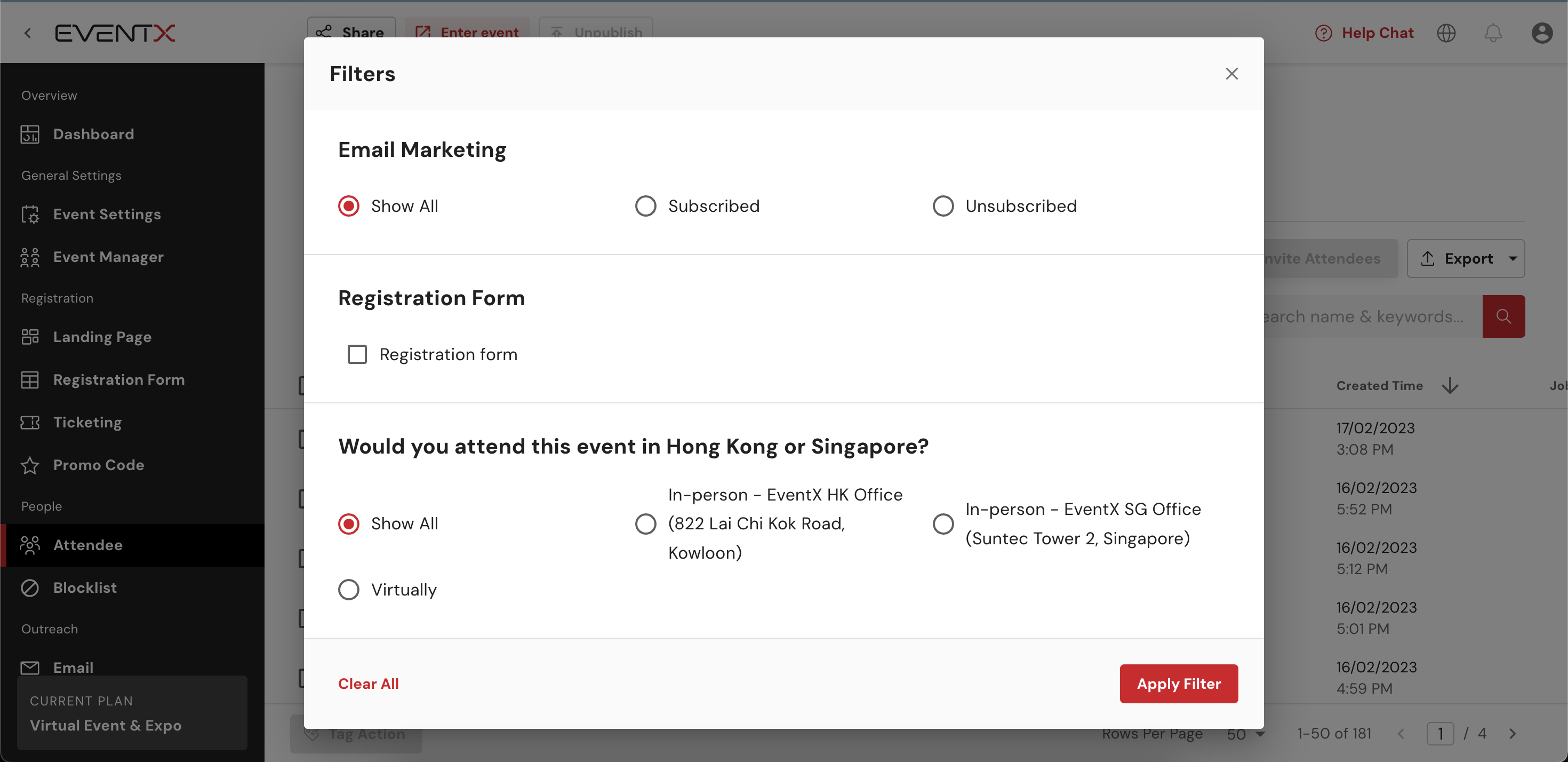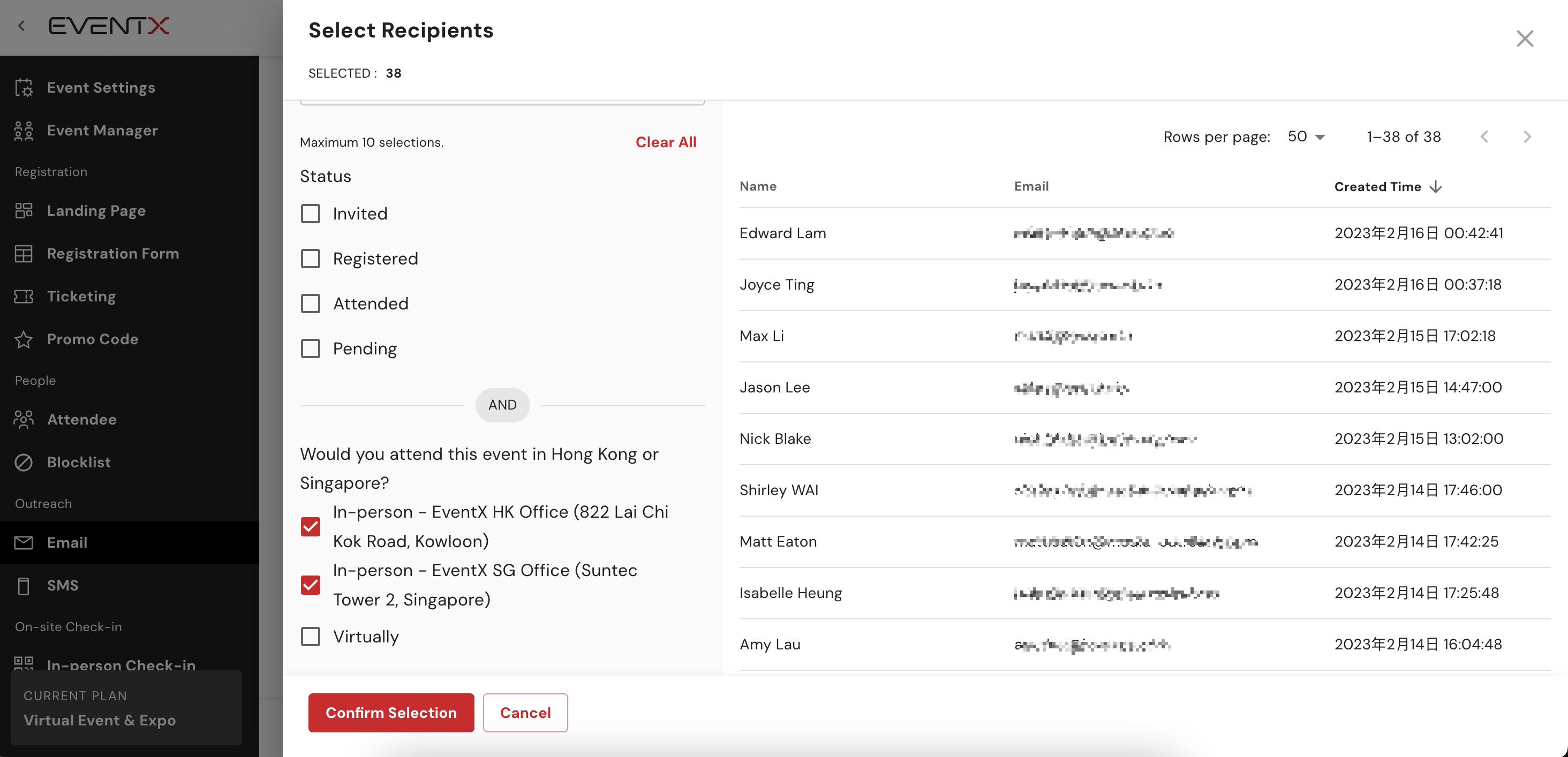 By providing you with the tools to efficiently target and engage with your attendees, we aim to help you create memorable experiences that leave a lasting impact.